Abraham Joseph Fine Jewelers
Good Things Come In Small Packages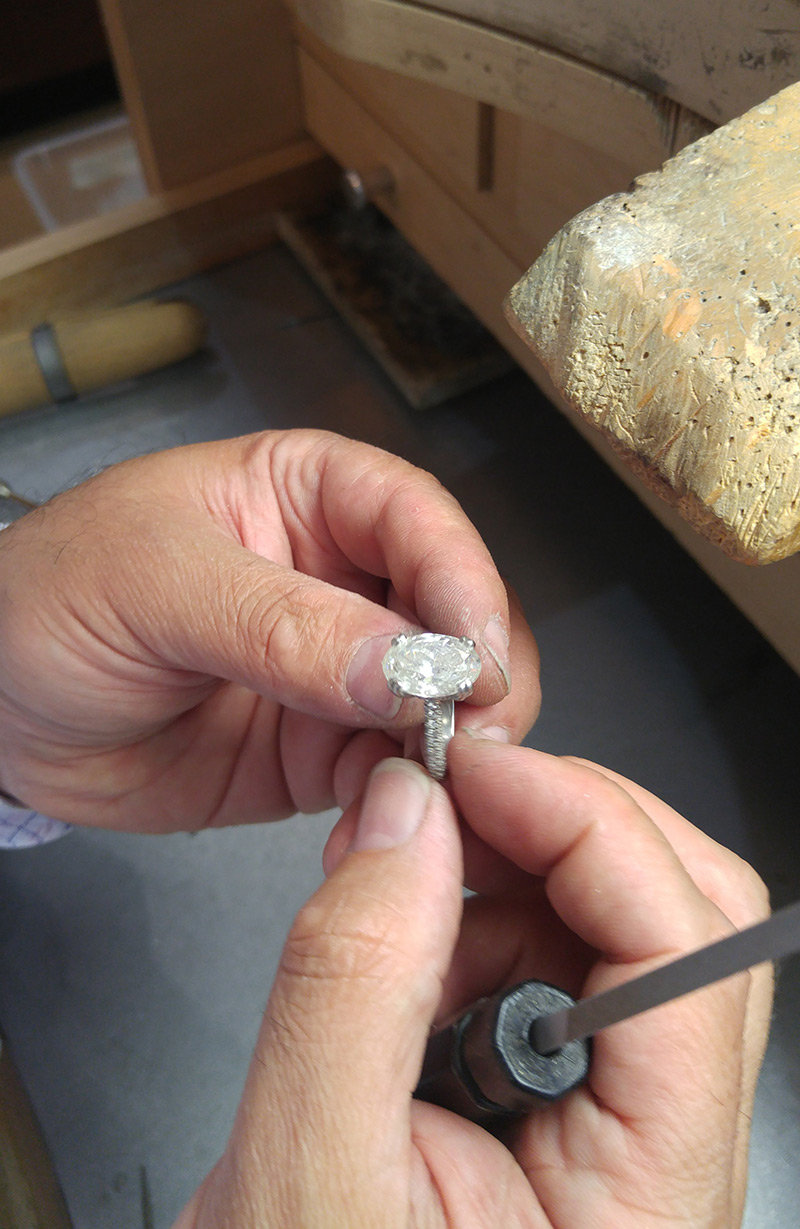 About Us
Abraham Joseph Fine Jewelers and Manufacturers opened at Ballantyne Village in beautiful south Charlotte NC on June 25, 2012. AJFJ is the culmination of many years across many miles. Owner and designer, Abraham Pamukcu has over 20 years of hands on experience in the jewelry industry. Abraham's initial experience in jewelry manufacturing allowed him to perfect his skills as a bench jeweler. His skill evolved as a designer, creating his own unique one-of-a –kind jewelry, influenced by his extensive worldwide travel. His talent and craftsmanship is unequaled.
At our new location in Ballantyne, you'll find endless bridal jewelry options, all your diamond basics as well as special occasion jewelry. Select from a rainbow of color gemstones in a variety of styles to suit your own individuality. Or design your own masterpiece. As a full service jewelry store with in house manufacturing, AJFJ brings international experience and expertise to your neighborhood.
Abraham Joseph Pamukcu
Founder
Our Services
Experience excellence in quality and care
What we do
Jewelry Handmade With Love
Abraham Joseph Fine Jewelers and Manufacturers is a full service manufacturing facility. All our custom designed merchandise is created in house – from original design to final polish. Our team consists of the finest craftsmen using state of the art technology as well as age old techniques used for centuries. Only experienced artists can visualize and build the jewelry of your dreams.
20% OFF Entire Wedding Collection
Vivamus suscipit tortor eget felis porttitor volutpat. Praesent sapien massa, convallis a pellentesque nec, egestas non nisi. Curabitur aliquet quam id dui posuere blandit.
[recent_products per_page="6" orderby="menu_order" columns="3" category=""]